Paving Experts Since 1926
Blake's Paving gives you the opportunity to work with generations of paving expertise to ensure your project is done beautifully at cost effective pricing.  Leverage our years of knowledge by getting started with a Free Estimate when you're ready to explore some options.  Give us a call at 610-476-9084 or fill out our email inquiry form.
Blake's Paving
Blake's Paving is a family operated business and has been providing quality professional services to residences and businesses in the Delaware Valley since 1926.
We guarantee our work and are licensed, bonded and insured. We use only the highest quality materials and are happy to provide you with a free on site quote.
Our best sales tool is the word of mouth from our satisfied customers.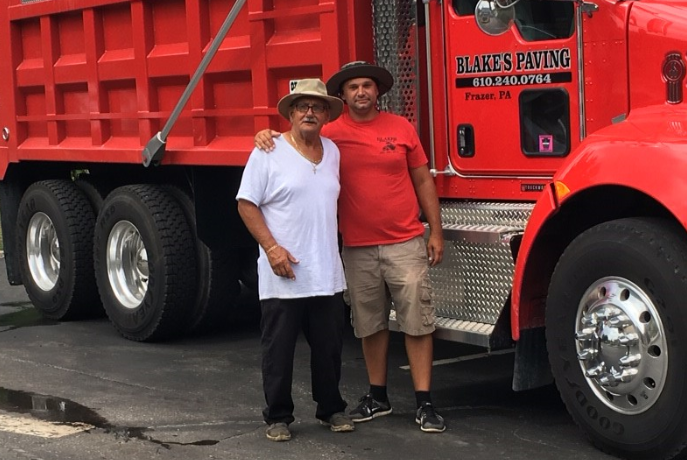 Curb Appeal
You'll have a huge improvement in your home's or business' curb appeal with new paving from Blake's Paving.
Precision
Our years of experience and modern equipment allow us to pave in most any situation or design.
Rapid
The majority of our projects our done in one day so you won't be inconvenienced at all.
Trusted
Our work speaks volumes.  Much of our business if from referral or from those who check out our good reviews.